If you are looking for chiropractic care in Ocoee, FL, and its environs, you have come to the right place. Our chiropractic team at Lakota Wellness helps treat numerous conditions, including sports accidents, auto accidents, falls, slips, and other personal injuries. If you are in pain, schedule an appointment today and you will be one step closer to full health.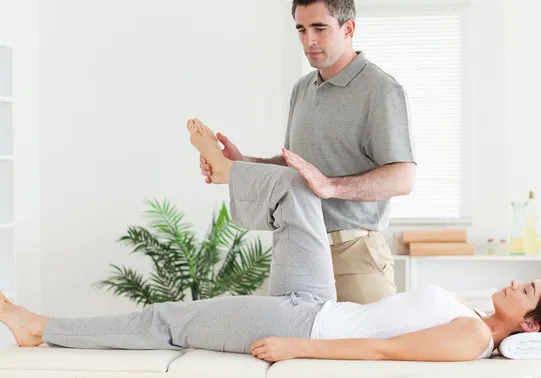 What Is Chiropractic Care?
Chiropractic care is a holistic health natural medicine treatment. It is non-invasive and is used to treat joints, muscles, and nerves using natural remedies. Additionally, chiropractic care specializes in looking at problems in the spine to facilitate proper communication between the nervous system and the rest of the body. When the nervous system works as it should, you feel like you have a new body!
Conditions Treated with Chiropractic Care
It might surprise you to know that chiropractic care is quite versatile in treating numerous conditions. Chiropractic care can help you manage and heal from a variety of issues, including:
Sports injuries, including shin splints, torn muscles, and knee problems.
Car accident injuries, such as whiplash, back, neck, and shoulder pain.
Falls and slip injuries.
Headaches and migraines.
Work-related injuries, including wrist and neck pain.
Joint and nerve problems.
If you haven't seen your condition on the list, be sure to get in touch with our chiropractor. Chiropractic care is broad and aptly complements other treatments to provide pain relief.
Common Chiropractic Treatments for a Healthy Life
Spinal manipulation is the bread and butter of chiropractic care. This treatment addresses the source where most of your problems originate: your spine. If you have restrictions or subluxations in your spine, your entire body is thrown out of balance. This results in numerous problems with your back and entire body. Spinal manipulations reposition your misaligned joints to kick start your body's self-healing mechanism. As a result, you experience reduced pain and better mobility.
Chiropractic care complements perfectly with other natural treatments to help your body achieve your desired wellness. We use chiropractic care alongside:
Massage therapy to reduce muscle tautness and speed up recovery.
Acupuncture to provide chronic pain relief.
Nutritional therapy to manage pain and inflammation.
If you are concerned about pain during chiropractic care, don't be. Chiropractic care rarely causes any discomfort. However, patients may experience mild soreness within 12 to 48 hours as joints settle in their new position.
Benefits of Chiropractic Care
Thinking about chiropractic care? You are in the right place. Chiropractic care offers numerous benefits, including:
Quick pain relief.
A drug-free and non-invasive option.
Versatility in treating numerous conditions.
Suitable for patients of all ages.
Treating the root cause of the pain for long-lasting solutions.
Contact Us Today
Are you looking for chiropractic care in Ocoee, FL? Please book an appointment with our holistic doctor at Lakota Wellness for pain management. We integrate numerous treatments, including holistic medicine, to help you achieve your wellness goals. Call us today at (407) 877-8707.